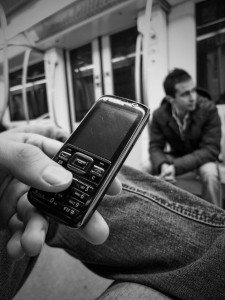 In today's world, how a business markets its products and interacts with its clients, ultimately determines the life or death of the business. Using the most effective and current marketing tools will help you stay at the head of the pack, and the profit. Direct marketing is one of the most effective and under-utilized tools in the marketing world. With a stigma of being bothersome or invasive, direct marketing does not always get given its due. It is actually a great method for building customer loyalty and increasing brand awareness. What do you get when we have loyalty and awareness? Sales!
Direct marketing can consist of many different types of strategies and channels. Some of the types include telemarketing, email marketing, online tools, broadcast faxing, mobile marketing, direct response television, insert media, direct response radio, couponing and direct mail. Not all of these tools will be right for getting to every target audience. However these tools will give you measurable results and be fairly easy to set up and implement. With the direct marketing process you can get finally gain the control over your marketing that traditional methods could never offer.
1 – Targeting, targeting, and more targeting. Direct marketing can target individuals, groups, users, geographic areas, and demographics with ease.
2 – Quick and cost effective. The cost of acquiring a new customer is on average less for direct marketing. As well it's quick and easy to monitor results and make positive changes during the campaign.
3 – Building customer loyalty. Direct marketing has a history of being the most effective and initiating and growing strong relationships with new customers. With these new customers also come their contact information and the ability to build a customer list that can be continually marketed to.
4 – Range of use. Direct marketing is not just for selling to customers. It can be used to build brand awareness, test out markets, conduct market research and for building a database of information for future campaigns.
5 – Results are quantifiable. You can more accurately monitor the conversion rate, allowing you to see the successes and failures of the direct marketing campaign almost immediately. With results coming so quickly you can also modify on the fly if the conversion rates are not as high as expected.
Whichever route you take with direct marketing you are sure to see positive results. There is no better "Call to action" for a customer than one marketed directly to that individual. A website can surely be dedicated to their consumer base, but it can't be tailored to male, female, teen, adult, and only to a certain geographic area, without forcing your visitor to answer a questionnaire every time they visit your page.
With this direct marketing, you can reach those specific groups that are most likely going to want to buy your products. The conclusion is that for a robust and fully effective marketing strategy for your business, you should use all of the methods and tools at your disposal, don't overlook the importance of direct marketing for your business's future.