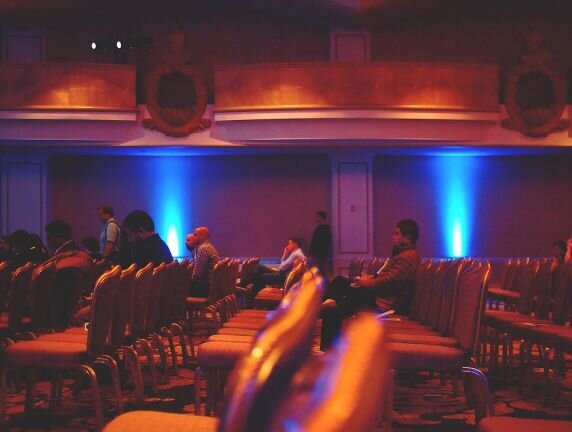 Biotechnology and pharma companies, research organizations, and educational institutions regularly organize and host bio conferences to create awareness about the latest pharmaceutical research and technological innovations in the industry. It is also to boost business and career opportunities for industry professionals. Whether your business interests are on the national level or the international one, these events can benefit you. Here are some of the pros of attending a bio conference:
You can get better networking opportunities
Along with executives from leading biopharma companies, experienced pharma engineers, bioengineers, chemical engineers, and other industry professionals attend bio conferences. By being there, you will have plenty of opportunities to meet with these people and interact with them for business purposes. That may help you will expanding your scope on the national and international level, and bring you new business and partnership opportunities in both emerging and established markets.

You will also learn about the legal and financial rules and regulations you need to comply with as well about conducting business transactions.
You can get increased visibility for your brand
Before attending a bio conference, it will be a good idea to get in touch with the organizers and inquire about available promotional opportunities. If you have the professional expertise, you may be able to take on speaking engagements and appear on panel discussions. That can help with increasing your brand visibility in the biopharma industry and make more people aware of your business knowledge, expertise, and products. By generating interest in your company, you may be able to attract new investors and collaborators and gain a stronger foothold in emerging markets.
You can get more career opportunities
Whether you decide to attend a bio conference as a delegate or a sponsor, it can bring you a range of professional benefits. First of all, you will get networking opportunities with the leading biotechnology and pharma experts who will be speaking or making presentations at the event. You can also participate in the workshops they conduct and participate in the one-on-one sessions and panel discussions with them. Such interactions can lead to new career opportunities and promising partnerships.
You can get relevant business tips and make more business pitches
By attending bio conferences, you will be able to meet with various industry professionals and get valuable tips on how to navigate business issues and find new work opportunities to remain employed in the long term. If you are a newcomer to the industry, you will particularly appreciate such knowledge. You will also learn how to attract the attention of possible investors and collaborators with brief and effective business pitches. Additionally, you can arrange one-on-one business meetings with industry leaders and discuss your upcoming projects with them. Such interactions can make a significant difference in your career.
You can get the latest information about current and upcoming pharmaceutical research
To remain relevant in the industry, you must keep up with innovative biotechnologies that are enriching and revolutionizing the pharmaceutical and healthcare sectors. At a bio conference, you will be able to learn a lot about the development and manufacture of various pharmaceutical drugs from plant and animal materials, about stem cell research, and how the advantages of gene/cell therapy. By attending keynote speeches and panel discussions, you can also find out about the latest developments in medical drugs, medical devices, and nanotechnology.
You can get honest feedback about your business
Through your interactions and discussions with biopharma executives and investors, you may be able to get honest and useful feedback regarding your business. You can find out in which areas you need to make improvements and the strategies you can adopt to make more of a marketing impact in the industry. You can then make the necessary tweaks to improve your business for long-term success.
As you see, there are some definite pros to attending a bio conference. You will be able to gain new clients nationally or internationally and out-license your pharmaceutical products. Additionally, with the latest pharmaceutical and healthcare knowledge that you will get at these events, you will be able to help save lives and improve public health with effective medications to combat health conditions like autoimmune disease, cardiovascular disease, cancer, and diabetes.