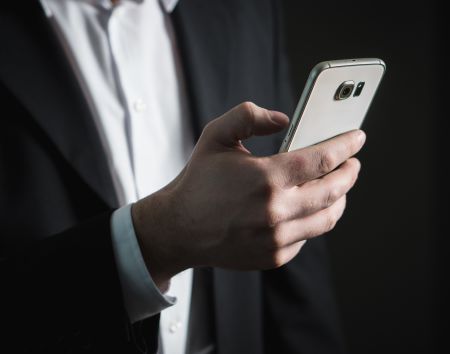 What's the Buzz About WeChat?
Arguably the most popular mobile app used in China, WeChat, continues to be used in both personal and professional life extensively. But do you think the Chinese are the only ones using WeChat? The only ones bothered to take advantage of its many other purposes? WeChat has cleverly developed a means by which companies and brands (local and foreign) can use this app to help promote their brand. Isn't that cool?
Weirdly enough, many people don't even know why they want to turn to WeChat marketing. Interestingly enough, a few clients insist on having WeChat professional accounts, just because of the Chinese use it extensively! That's how much of a pull the Chinese have on the international market place. WeChat marketing has become synonymous with marketing in China. So how do foreign companies who wish to expand their businesses to foreign lands (in this case, China), without any prior knowledge of WeChat and how to leverage it to boost their business?
The Answer is Simple: WeChat Marketing Agencies!
WeChat marketing is simply the enablement of promoting various companies and brands using this handy application. With the use of WeChat official accounts, today, anyone can create an official WeChat account.
Sounds Easy Enough? Wrong!
Even though WeChat is one of the most popular apps in China, it is very different from your average social media platform used outside of China- and therefore, it is best to hire the perfect WeChat marketing agency to help navigate you through this process. They will take care of your marketing campaigns, the WeChat promotion, marketing activities: all the way from your account registration to target audience interaction: they'll have you covered!
1. Account Registration & Verification
The first step your WeChat marketing agency would undergo is registering an official WeChat account for you. After registration is through, they will go on to set it up with your relevant business information and custom-design it based on your brand to best deliver it to the target audience!
2. Content Strategy
Before brainstorming ideas for your content strategy, the agency will get an idea of what your ultimate goal/vision is. Custom-creating a content strategy based off of this idea is done after this. Content and campaigns will then be made according to the objectives drawn out by you!
Keep in mind that content is the key aspect of WeChat marketing! It is also the most important job your hired WeChat marketing agency will do. Producing good quality content is no piece of cake, as it must help boost visibility while appealing to the customer. Special offers and useful tips are a good way to grab the attention of your potential customers.
An interesting fact is that the relatable content produced by your agency is "shareable"- that means, audiences anywhere can share this information: be it in targeted groups, direct messages, or their own walls, which ultimately means added visibility for your brand. A few things your WeChat marketing agency will keep in mind is to create attention-grabbing titles, attractive presentations (using photos, videos, gifs, etc.), relatable, and original content!
3. Managing WeChat Advertising Campaign
WeChat advertising is used extensively to reach specific target audiences and is a paid approach to do so. It targets WeChat users primarily and your hired marketing agency ensures that the advertising campaigns designed to reach audiences is overlooked, managed and run smoothly.
4. KOL Marketing
In China, Marketing Agencies cannot go by without implementing KOL Marketing: Key Opinion Leaders Marketing! If you want to influence your target audience to believe in your brand, get a key opinion leader to endorse it. What the KOL has to say about your brand will help your brand reach a wider audience and convince them that your product is trustworthy. After all, in China, no one has a bigger say in convincing consumers to trust a brand more than Key Opinion Leaders: your WeChat marketing Agencies will leverage this to your advantage.
Leads Generation
Did you know that WeChat was used for generating leads? If you're in the tourism or services industries, your business would benefit from WeChat marketing, as WeChat is still the #1 means to communicate to your target audience. This of course, leads to the generation of "leads". Even though not considered the most efficient way to communicate with your audience, it does work well. It is one of the older methods used by WeChat marketing agencies to look for leads.