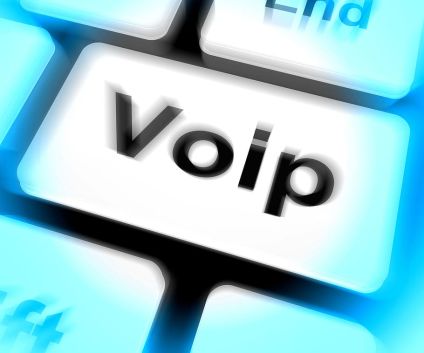 Due to increasing competition, running a business, and keeping it profitable is a difficult thing for many small business owners. Communication costs are one of the major chunks of business everyday expenses. If you are looking for a cost-effective and efficient communication system, VoIP is the answer. Here we tell you reasons for selecting the best VoIP for small business is a good idea.
Lower Costs Per Call
Savings is one of the primary reasons why you should opt for a VoIP for small businesses. A VoIP communication system exclusively uses your Internet connection. Hence the costs per call are significantly lower.
Since most DSL plans do not have a cap on the data, the DSL monthly bill would not increase even if you use make thousand VoIP calls every month. Due to lower cost per call, using a VoIP communication system can save your small business hundreds of dollars every month on telephone bills.
Lower Setup costs
On average, a PBX system costs around $800 to $1000 per user, while a KSU-less system costs around $100 to $250 per phone. A simple business phone line would cost around $40 while a PRI line could cost your business around $450 per month. On the other hand, a DSL line with high-speed Internet costs around $85 per month.
If you are using a cloud-based VoIP service, it would cost around $19.95 a month, which is still lower. For cloud-based VoIP, you don't need a PBX system as it is hosted in the cloud and its costs are included in the plan.
Service Mobility
Mobility is a big issue with traditional phone systems. The providers offer a phone number and a physical telephone connection to use the services. In case of moving your office to a different location, you would be required to transfer the connection to new premises, which can be a time-consuming process and affect your business continuity.
On the other hand, VoIP phone systems are cloud-based, and all you need is a high-speed Internet connection. The IP phone can be easily carried to the new premises and you can start using them after the Internet connection is made available.
Versatile Features
When you select the best VoIP for small business, you enjoy a wide range of advanced communication features at affordable prices. The reason the service provides offers different plans with a variety of features to meet your business needs. You can also ask the VoIP service provider to offer a customized plan that offers maximum value to your small business.
Some of the advanced features offered by VoIP vendors are forwarding calls and messages, call queuing, and call recording, auto-attendant, and voicemail. These features increase the productivity of the workforce.
Simple Conference Calls
VoIP makes conference calls an easy task. Since VoIP calls use converged data network in place of traditional phone lines, making and participating in conference calls become easier.
 If you use a traditional phone system to make conference calls, you have to pay extra to the service provider. In a VoIP system, the conference calling feature is an integral part of it, and you don't have to pay extra money to host or participate in conference calls.
Reliable
The reliability of the communication system is an important aspect of small businesses. If the communication system breaks down, it could mean losing prospective customers.  There is no doubt the Internet connection can go down anytime and affect your VoIP communication system. However, the call forwarding feature in the VoIP system can save the day for you.
Increased Productivity
VoIP systems can be integrated with your CRM application. This will give you a holistic view of all customer interactions, purchases, and complaints on one screen. This will empower the customer service representative to understand the customer concern or requirement quickly and offer the right solution in the shortest time possible.
With VoIP and CRM integration, the customer service agent does not have to access multiple systems to get the required data. Such integration is difficult with a traditional phone system which leads to reduced productivity.
These are some of the benefits of selecting the best VoIP for small businesses. So how do you choose the right service for you?